Meet Our Friendly Washington, DC Dental Office Staff
The first thing you'll notice when you walk into our Washington, DC dental practice is the incredibly friendly and inviting atmosphere. Members of our staff have been hand-picked to provide you the best possible experience during your visit to the dentist. Learn more about our team below.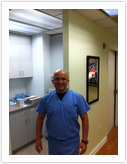 Pedro Flores , Chairside Assistant/ Expanded Function
My name is Pedro Flores. I am originally from Lima Peru. I enjoy working with Dr. Renis and have been his chairside assistant since January 2009. I completed my dental degree in Lima Peru and owned my own dental office for six years before coming to the USA. When I am not working, I enjoy bicycle riding, running and going to continuing education seminars. I believe in working hard and treating everyone with respect.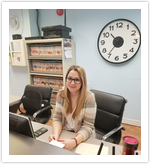 Mariya Mehandzhiyska, Office Business Administrator/ Office Manager
I was born and raised in Bulgaria, Eastern Europe. I came to the United States in 2011 and I decided to pursue a degree in a Social Science field. In 2013 I had the pleasure to begin my career in the dental field. I have experienced working both in the back and the front of a dental office. I joined Dr. Kapshtica' s office in the beginning of 2016. I am very happy to be on his team and to provide an exceptional patient care. I also enjoy the never-ending learning adventure and career opportunity. I always greet our patients with a smile and I try to make sure that our office runs smoothly and efficiently with the patient care being of the utmost importance. In my spare time I like to read inspirational novels, write poems, and work out.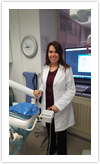 Eta Kyutchoukova, Registered Dental Hygienist
I am originally form Bulgaria and have been living in Washington DC area for the past 20 years. I graduated Dental Hygiene School at Howard University in 2004, and have been practicing in Washington DC ever since. I started working with Dr Kapshtica at the beginning of 2016 and I feel very lucky and privileged to be a part of his team. In my spare time I enjoy reading, traveling and spending time with my family.